Daily Functional Fitness for the
outdoors and everyday life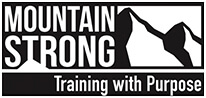 Month-to-Month Membership Agreements and Annual Membership Agreements: You may place your Membership on hold two (2) times per calendar year up to three (3) consecutive months each time. Advanced notice of at least two (2) business days is required. The hold must be 30 days in duration at a minimum and 30 days must elapse between holds. Upon expiration of the term of the hold, your account will automatically become active and payments will resume. Should you choose to return prior to the end of their hold period, the hold will be released and payments will resume.
All membership agreements require 30-days written notice to cancel your membership. This form will serve as your 30-days written cancellation notice. Note that if you have a scheduled renewal payment within 30-days of your invoice billing date, the payment will be processed as scheduled. Your membership will be canceled at the end of your final paid month. All payments are non-refundable. All grandfathered membership rates will also be forfeited and returning members will be subject to current rates.
Denver'S BEST daily FITNESS PROGRAMS
TAILORED TO MEET YOU WHERE YOU ARE
&
help you reach your goals
CO. Life Training
This is the first section of our funtcitoal fitness programing. Here we cover movements to isolate muscle groups to warm up for the strength section, help gain body awareness, accessory for outdoor training, and injury prevention.
STRENGTH
Gain confidence, power and technique in the classic lifts in our strength training where you are guided by one of our expert lifting coaches
WOD
Work Out of the day is where we will help you achive endurance training. training long endurance and sprint workouts will help you gain the conditioning and strength, mentally and physically to reach your goals outside.
ACCESSORY
This section is bonus. if you have time stay after class to do a finger board workout, stretch, or challenge of the week work.
DISCOVER WHAT YOU ARE CAPABLE OF
see how we help you achieve your mountain climbing goals
1805 E 58th Ave
Denver co 80216