Climbing Camp May 16th 2023
Our climbing program is designed to help athletes of all levels reach their full potential. With a focus on developing strength, technique, and mental fortitude, our expert coaches work closely with each athlete to create a personalized training plan.
We believe that climbing is not just a physical sport, but also a mental one. Our program includes visualization exercises and mindfulness techniques to help athletes stay focused and confident during climbs.
Whether you're a beginner or an experienced climber, our program will help you improve your skills and reach new heights. With a supportive community and top-notch facilities, our climbing program is the perfect place to push yourself and achieve your goals.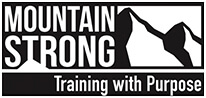 Month-to-Month Membership Agreements and Annual Membership Agreements: You may place your Membership on hold two (2) times per calendar year up to three (3) consecutive months each time. Advanced notice of at least two (2) business days is required. The hold must be 30 days in duration at a minimum and 30 days must elapse between holds. Upon expiration of the term of the hold, your account will automatically become active and payments will resume. Should you choose to return prior to the end of their hold period, the hold will be released and payments will resume.
All membership agreements require 30-days written notice to cancel your membership. This form will serve as your 30-days written cancellation notice. Note that if you have a scheduled renewal payment within 30-days of your invoice billing date, the payment will be processed as scheduled. Your membership will be canceled at the end of your final paid month. All payments are non-refundable. All grandfathered membership rates will also be forfeited and returning members will be subject to current rates.
be as prepared as you can to send your climbing project
Gain the power, endurance and mental strength needed
we help you
gain the fitness
In our 6 week camp you will build the strength and endurance needed for your objectives. We will focus on building well rounded fitness from fingers, upper body, core, legs, endurance and mental. 
SO YOU CAN​​
learn how to train in the future
After our camp, we hope you learn about how to train so you have the tools needed to continue your fitness. This is a lifestyle for many, make sure you have the form and knowledge to do it right.
AND FINALLY​
learn the basics
Join Golden Mountain Guides for their anchor cleaning and self rescue clinic! 
see how we help you achieve your mountain climbing goals
-12 climbing specific classes on Tuesday and Thursdays at 6:45 pm from Tuesday May 16th, 2023- June 22nd
-Entry to Golden Mountain Guides Anchor Cleaning clinic
-Access to Saturday 10:30am classes durning camp dates
- Access to Saturday Yoga at 11:45am every second and forth week of the month during camp dates
1805 E 58th Ave
Denver co 80216